Troutstream is a tortoiseshell and white she-cat with hazel eyes.
Description
Appearance
Troutstream is a smaller cat than her older sister, the reason perhaps stemming from some malnutrition she suffered in her youth. She doesn't show any of these signs as an adult, and is considered quite healthy for a cat of her age (seeing as she's in her prime years). The she-cat is short and stout like most of her family however, she has a longer tail that plumes like a feather. While most of her fur is short, her tail is this way and many believe it to be the tipping point for her beauty.
The she-cat has rich and strong gingers mottled throughout her coat. Troutstream is a tortoiseshell she-cat however, she has white masking most of her legs and belly. Her ginger markings are like the leaves that fall before leaf-bare. She has hazel eyes that are rounded but also retain an almond-like shape to them. The she-cat has rounded face with a square muzzle that houses healthy and clean teeth. Her ears are tall and softly pointed and are free from nicks. The same can be said for her overall appearance that she has no scarring since she has not participated in any such fights to earn them.
Character
Troutstream is a very charming cat in both the physically and in her character. She comes from a long line of RiverClan cats but, unlike some of her kin she doesn't flaunt this around and this can be an example of how she is charming. The she-cat stands apart from many of her family's expectations and really strives to make her own name sometimes. She doesn't always feel comfortable in her own skin because of the many expectations her mother, mainly, has put upon her. She's charming because of her more friendly and open-minded disposition towards others. She doesn't have the 'regal' vibe that her sister seems to hold, and because of that she is considered more approachable and lovable to some.
Ever since she was a young kitten she's been adventurous. It often led her into a lot of trouble from her mother and older sister as they constantly had to supervise her. Troutstream remembers many times where she as a 3-moon old thought she could swim the length of the river by herself before being caught by an annoyed Salmonclaw. Although she's grown up now, the she-cat still retains her need to step out of line sometimes. In a sense she has this source of courage that can rarely be faltered by challenges.
But, lastly, she is probably going to be one of the most caring cats you'd meet. Troutstream, while raised in the 'tough love' mindset could never see herself using that on her own family some day. Instead, she decided that she would approach a more loving, and open form of care. Despite her young age, she finds she has a strong connection to those younger than her and that they adore her just as much. While she has her own family now to share her love with, Troutstream finds herself still low-key mothering her Clanmates.
Abilities
Troutstream is a very strong swimmer and was named for it with her suffix -stream. Her build is prime for her skill and her tail is like an added bonus to the deal. Like many young RiverClan cats, Troutstream was always facinated by the water that dominates her home and many times she had to be stopped from simply walking into without supervision. However, by the time she was apprenticed this curiosity was sated by her training. Training from her sister was surprisingly difficult as the older she-cat worked Troutstream, then Troutpaw, harder than most other apprentices. But, it worked and when she earned her name it reflected well on both sisters. Troutstream is one of the best hunters when swimming because she has developed the skill to dive further for her prey.
Biography
Adulthood
Coming Soon
Lineage
Mate:
Heronstar: Living
Son:
Nightkit: Unborn
Daughter:
Cootkit: Unborn
Father:
Cloverstorm: Deceased; StarClan resident
Mother:
Skipperpelt: Living
Sister:
Salmonclaw: Living
Grandfather:
Sandfur: Deceased; StarClan resident
Grandmother:
Reedpelt: Deceased; StarClan resident
Uncle:
Aspentail: Deceased; StarClan resident
Aunt:
Eelface: Deceased; StarClan resident
Cousins:
Lichenstar: Living
Ivytail: Living
Cousin Once Removed:
Newtstar: Deceased; StarClan resident
Relationships
Family
Coming Soon
Coming Soon
Coming Soon
Friends
Coming Soon
Love interests
Coming Soon
Quotes
Coming Soon
Images
Life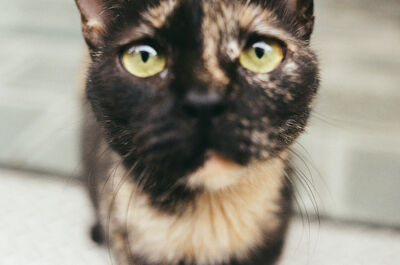 Pixels
Please do not edit this gallery without permission from the role-player