Squirreltail is a ginger tabby she-cat with distinctive paler ginger tabby markings and green eyes. She is a current queen of SkyClan having been formerly mentored by Mitsy. She is the only sister of Ryewhisker, the clan's medicine cat. Her mate is Halftail and their only son is Littlekit.
Description
Appearance
Coming Soon
Character
Coming Soon
Abilities
Coming Soon
Life/Biography
Coming Soon
Lineage
Mate
Halftail: Living
Son
Littlekit: Living
Sister
Ryewhisker: Living
Quotes
Coming Soon
Cameos
Coming Soon
Ceremonies
Coming Soon
Relationships
Family
I really don't know what I'd do without Ryewhisker. Yeah, she's a bit of a prick sometimes but I say that's only because she's always studying those nasty herbs. Other than that, Ryewhisker's pretty cool. Sure, she tries hard a lot to make friends but top her the herbs are the best friend she could ever have. I know she doesn't mean harm by it, but it hurts sometimes to know that your own litter-mate picked a plant over you. —Squirreltail's thoughts on her sister, Ryewhisker

Squirreltail and Ryewhisker don't usually see eye to eye and are very often seen arguing. A lot. Mostly about Squirreltail always being there for Ryewhisker, but when the tome comes Ryehwisker's never there. Now Squirreltail has given up on trying to be her sibling's friend and just being family. Although, Squirreltail can be seen trying sometimes but usually just tries to comfort her litter-mate when she's down.
Friends
See Love Interests
Love Interests
Halftail is really something. I honestly couldn't tell you why I feel like I do for him. He's polite and helps pretty much everyone out. Maybe that's why everyone finds him really nice to talk to especially after the badger attack. It didn't really take much of a toll on him, just took his tail. —Squirreltail's thoughts on her mate, Halftail

Halftail is Squirreltail's first and only love. They've known each other since kithood, but got know each other once they both decided to go on their own for a while. After choosing to become a loner Squirreltail really grew close to the tom. He began teaching her moves he evened and she even began to compliment him everyday on his battle skills. After re-joining SkyClan the two became mates and not long after that she became to expect his kits. After the kit was born the two have become even closer.
Images
Life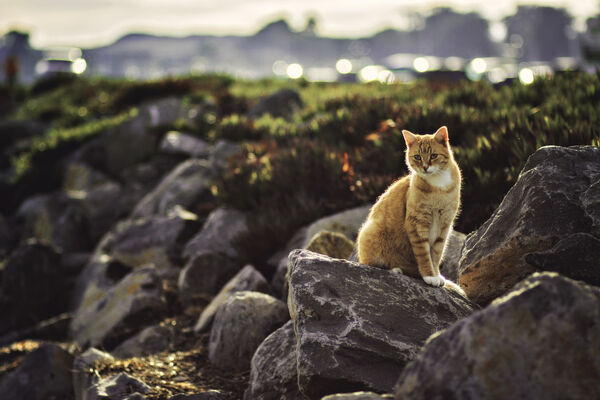 Character Pixels
Please do not edit unless told.