Sootstar
Affiliations
Current
StarClan
Past
ShadowClan
Names
Loner
Warrior
Deputy
Leader
Berkeley
Berkeley, Sootpelt
Sootpelt
Sootstar
Life
Age
Approx. 77 moons (6.41 years) at death
Status
Deceased
Cause of Death
Infected wounds
Debut
Unknown
Last Post
Unknown
Family
Father
Unknown tom
Mother
Cinderstar
Siblings
None
Mate
None
Kits
None
Leader Position
Predecessor
Cinderstar
Successor
Lichenstar
Deputy Position
Predecessor
Lizardfoot
Successor
Lichenclaw
Roleplay
Owner
Beau
Sootstar was a gray tabby she-cat with amber eyes.
Description
Appearance
Sootstar is a lot leaner than some of her other, bulkier Clanmates and this description lead some to believe she has heritage that lies elsewhere. She is of average height, and she carries herself with a dignified grace that only matches her rank. The she-cat has a rounded face, strong legs, and a short, thick coat of fur that keeps her warm during the cold moons that her Clan endures.
She has a dark grey pelt with thick, darker tabby markings that could be described as classic-style stripes. Sootstar has her fair share of scars over her thick pelt - some scars cut so deep that the fur never grew back. Most of her scars are shown by white lines through her pelt because of how old they are. The she-cat has round and wide amber eyes. They are clear and share a colour with the rich shade of honey when sunlight hits it.
Character
Coming Soon
Abilities
Coming Soon
Biography
Roleplay
Coming Soon
Linage
Mother:
Cinderstar: Deceased; StarClan resident
Relationships
Coming Soon
Images
Life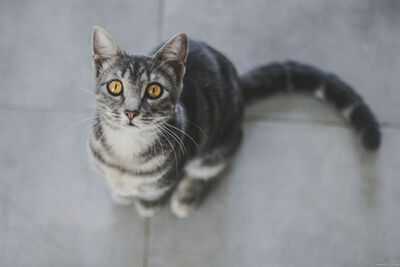 Pixels
Please do not edit this gallery without permission from the role-player